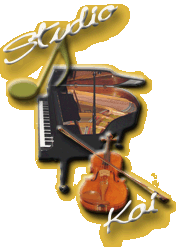 Offered as an option and held two times each year, recitals aim at improving live, artistic performance abilities. For in the real world, musical talent is not showcased by just practicing alone; instead, it is showcased to audiences numbering in hundreds, even thousands.
Even if the student does not aim to become a professional musician, recitals help endless students overcome stage fright and nervessnous, and build confidence.
Judy Bede, Vice Chair of the Ohio Music Teacher's Association, commented on a Kai Lin's Student Recital:

Right from the beginning, it was obvious that he had a heart for teaching and a desire to instill the best in each student. His recital was a glimpse into his teaching world, and he started out by addressing the students and the parents about nerves, helping them to make this a good learning experience. They needn't worry if they make a mistake, but try to keep going; also they would learn from each other.

All of the students were well prepared, and it was obvious that he had coached them well, from beginner to advanced students. They all performed excellent teaching literature, and exhibited strong technical, rhythmical and musical prowess. Always encouraging, and very professional, he gave support to the younger students by sitting at a second piano, playing duets along with them, instilling a solid sense of rhythm.

As a special educational opportunity, he talked about accompanying, and brought in a guest artist from the Cincinnati Opera, whom he accompanied in several numbers. He also talked about page turning, and had one of his students turn pages for him.
Some students will be invited to attend local and nationial competitions.
---
Kai's Student Piano Recital
Click on thumbnail for larger image


April 22, 2012

November 14, 2010

December 20, 2009

November 16, 2008

May 4, 2008

October 7, 2007

September 9, 2007

October 1, 2006

November 6, 2005

December 19, 2004

September 26, 2004

November 30, 2003