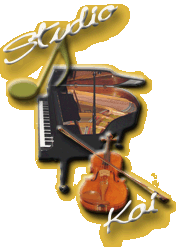 Church Music: Mass of Peace, for Corpus Christi Church, Dayton, OH, 1998

I. Glory to God
II. Holy, Holy, Holy
III. Christ Has Died (Memorial Acclamation)
IV. Doxology and Amen
V. Jesus, Lamb of God (Fraction Rite)
VI. Faith, Hope, Love, and Peace (Meditation Music for Vocal Solo)


New Life, for organ postlude, 1997
Panda in China, for oboe, horn, cello, and piano, 1997
Strings Quartet, No. 3, 1996
Dark and Light, for thirteen instruments, 1996
Project III in College-Conservatory of Music, The Imagination Before a Punitive Expedition, 1996
Project II in College-Conservatory of Music, The Morning of Miao-Lin, 1996
Project I in College-Conservatory of Music, "Tragic", 1996
Trio, No. 1, for flute, horn, and cello, 1995
Electronic Music: Landscape of Lee River, 1994
Electronic Music: Dark and Light, 1994
Brass Quintet, No. 3, 1993.
Arches, Op. 4, for Orchestra, 1993.
Electronic Music: The Early Morning of the Buddhist Place, 1993.


Kai at Ohio University

Kai at his 1989 Yi Li Premiere

Electronic Music: Improvisation (Walking in China Town of New York), 1993.
Piano Sonata, No. 1, 1992.
String Quartet, No. 2, 1991.
Improvisation for piano solo: Beautiful Chinese Landscape, 1990.
Symphonic Poem: Capriccio of the Yi Li Prairie, 1989.
Art Song: Diffucult Walking for tenor solo, composition for Li Bai's Poem, 1987.
Art Song: I Cannot Exist Without My Motherland for tenor solo, 1987.
Piano Solo: Three Six, composition for a Chinese traditional melody, 1985
Art Song: Wonderful Time, Wonderful Season for tenor solo, 1985.
Art Song: March Along the Yellow River for soprano solo, 1985.
Art Song: I Love Little Road of My Native Town for soprano solo, 1985.
Art Song: I Fly with My Motherland for soprano solo, 1985.
Art Song: The Foot-Step in Searching for tenor solo, 1982.
Under the Water is Ever Quiet, composition for a modern drama, 1981.
I Like the Beautiful Waves of the Sea for tenor solo, 1981
Life, the Fast Flowing the Sea for soprano solo, 1981.
Ninbuo, a Beautiful Place for soprano solo, 1981.
Woodwind Quintet: Green Poplar; Tune of a Barn Lantern, 1981.
Dancing Music: Strong Pine, 1981.
Little Ensemble: Happy Dance, 1981.
Fugue in G Minor for brass quintet, 1981.
Ensemble: Thoughts for piano, string flute, clarinet and harp, 1981.
Light Boat on the West Lake for string quartet, 1980.
Orchestral Overture: Speeding on the Sea, 1980.
Male Vocal Quartet: Commander Zhu and Sailors, 1977.
Fun in New York City for brass quintet, 1974.
String Quartet, No. 1, 1973.